I would like to thank the many new visitors that this site has received over the past few days following the re-publication by Tony Anthony of his "revised" book Taming the Tiger. This site had been intended to be an online news portal bringing you a range of faith-based news and features, predominantly from a Christian perspective. Instead, I have concentrated on providing …
Continue Reading...

Christmas greetings as ISS delivers first Christian message from space by Gavin Drake The crew of the International Space Station have delivered what may be the first Christian message from space as they deliver Christmas greetings in a video provided by NASA. US Navy Captain Barry Wilmore, commander of ISS Expedition 42, and US Air Force Colonel Terry Virts, the expedition's flight engineer; …
Continue Reading...
Prince Charles condemns IS persecution of Middle East Christians by Gavin Drake THE Prince of Wales has issued a strong condemnation of the so-called Islamic State (IS) and suggested that more should be done to assist those fleeing the violence. Speaking to members of the Iraqi Chaldean church in London this morning, Prince Charles asked whether there was "a duty …
Continue Reading...
Bishops share views on food banks, safeguarding children, Ukraine and homosexuality by Gavin Drake As humanists react angrily to claims by the Prime Minister David Cameron that Britain is still a Christian nation, a survey reveals that Anglican bishops are split on the issue. None of the bishops who responded to the survey said that they strongly agreed with the …
Continue Reading...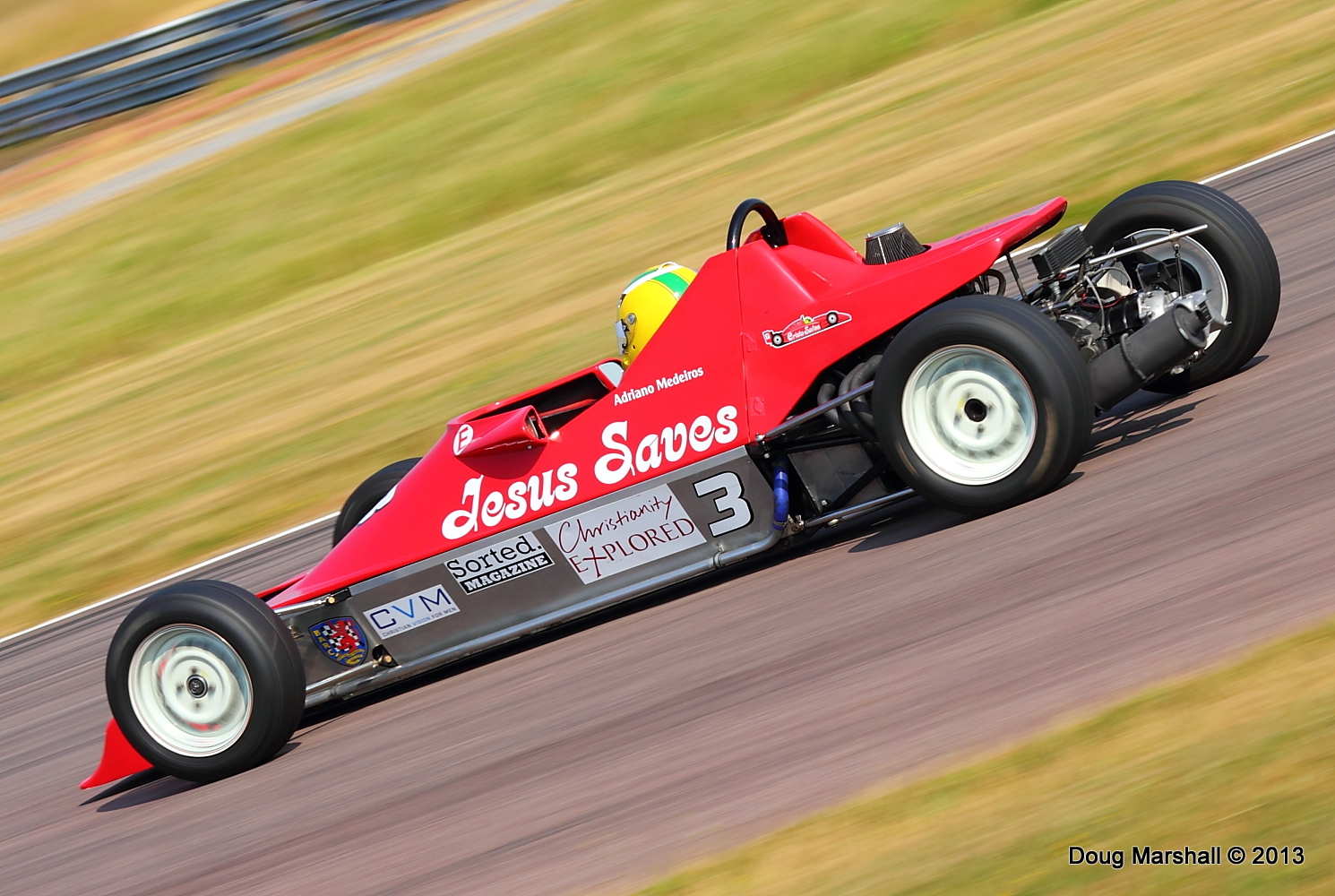 Jesus Saves. And he also wins motor racing championships by Gavin Drake If you were to ask the average trainee minister what they did in their spare time, they would probably reply by asking "what spare time?" But Alvin Davies, currently studying for a research Masters at the Anglican St John's College in Durham after training for the ministry at …
Continue Reading...
Lawyer releases details of 'Taming the Tiger' investigation by Gavin Drake THE senior lawyer who chaired an independent investigation into claims that Tony Anthony fabricated his life story has today confirmed that the shamed evangelist was at school in Finchley, north London, at the time he claims to have been studying Kung-Fu in China. John Langlois OBE made the disclosure …
Continue Reading...
This is the text of the response to an open letter from the "Research Group" by John Langlois, chairman of the panel set up by Avanti Ministries Limited to investigate certain allegations made against Tony Anthony I thank the Members of the Research Group for their kind words to the Panel members. The task was exceedingly onerous, time-consuming and frustrating. …
Continue Reading...
>Pressure mounts for publication of Tony Anthony inquiry report by Gavin Drake THE trustees and directors of Avanti Ministries Ltd, the charitable company established by shamed-evangelist Tony Anthony, are coming under increasing pressure to publish the damning report produced by an Evangelical Alliance inquiry panel. The report was prepared by a panel of three senior Christian leaders, distinguished members of …
Continue Reading...
This is the text of an open letter from the 'Research Group' to Dr John Langlois OBE, Chairman of the official inquiry into Tony Anthony and Avanti Ministries. August 21st 2013 Dear Dr Langlois, We wish to express our thanks to you and your fellow panel members for agreeing to conduct the inquiry into Tony Anthony and Avanti Ministries subsequent to …
Continue Reading...
Praying for the peace of Jerusalem as fresh talks start by Gavin Drake Fresh talks aimed at reaching a permanent peace agreement in the Holy Land have begun under the sponsorship of the United States' government. The US Secretary of State, John Kerry, convened talks in Washington this week between Dr Saeb Erekat of the Palestinian Authority and Israeli Justice …
Continue Reading...