Archbishop of Canterbury on the UK's sexual revolution
by Gavin Drake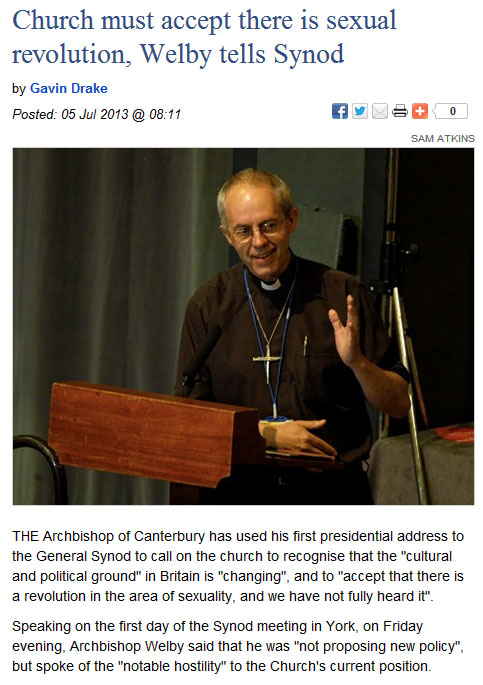 The Archbishop of Canterbury Justin Welby has this evening delivered his first presidential address to the General Synod.
He addressed the economic and sexual revolutions taking place in the UK; and explained his three personal emphases for his ministry as Archbishop of Canterbury.
You can read my initial report on the Church Times' website.
You can listen to his 30-minute speech by clicking on the link below.
[soundcloud url="http://api.soundcloud.com/tracks/99829694″ params="" width=" 100%" height="166″ iframe="true" /]