>Pressure mounts for publication of Tony Anthony inquiry report
by Gavin Drake
THE trustees and directors of Avanti Ministries Ltd, the charitable company established by shamed-evangelist Tony Anthony, are coming under increasing pressure to publish the damning report produced by an Evangelical Alliance inquiry panel.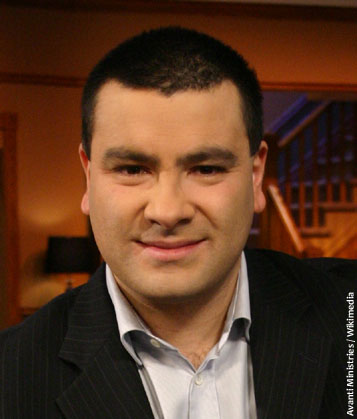 The report was prepared by a panel of three senior Christian leaders, distinguished members of the Evangelical Alliance council, at the request of Avanti Ministries Ltd after an informal research group found substantial evidence that Tony Anthony's claims in his autobiography Taming the Tiger were false and that substantial amounts of his published material had been plagiarised.
The report was handed over to the trustees and directors of Avanti Ministries in June. Two weeks later a joint statement from the Evangelical Alliance and Avanti Ministries reported that "large sections of the book Taming the Tiger, and associated materials, which claim to tell the true story of Tony Anthony's life, do not do so."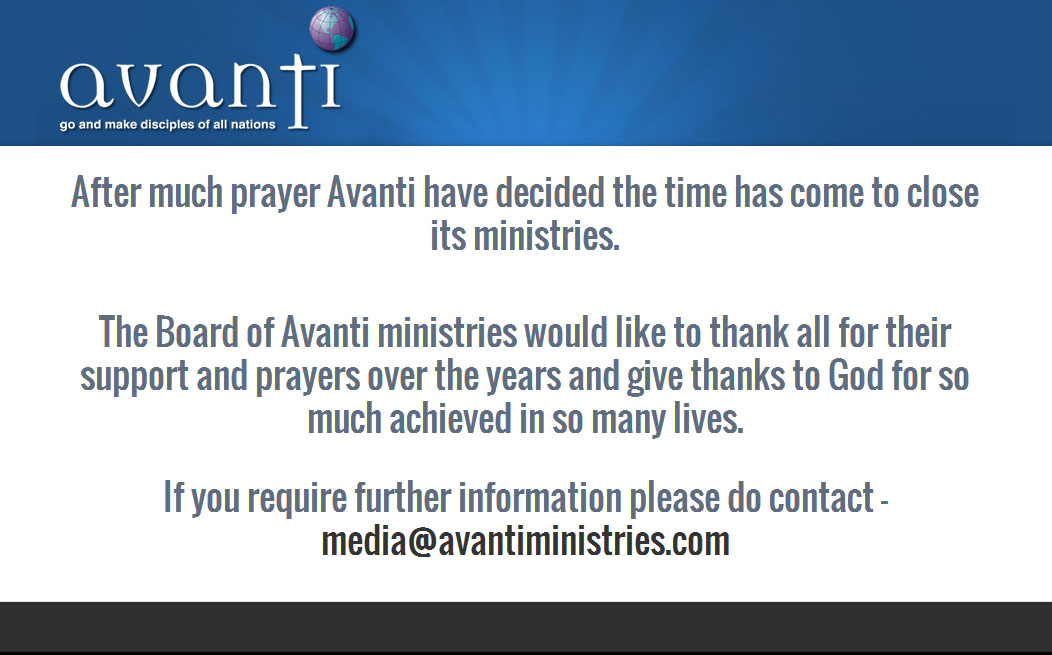 Since then the charity's directors and trustees announced they were closing down Avanti Ministries; although they were not open about what would happen to more than 100 other evangelists that, according to its published annual report and accounts, the charity also supported. Despite the swift announcement that the charity is closing down, and the sudden disappearance of its website, no documents confirming this decision have been lodged either with Companies House or the Charity Commission.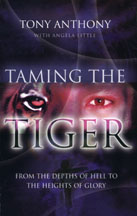 In March this year, Steve Mitchell, managing director of Taming the Tiger's publisher, Authentic Media, said: "We are aware of the concerns raised about the story told by Tony in Taming the Tiger, and are working with the author, his trustees under the auspices of the EA to address these questions as quickly as is possible so that the future of the book can be decided."
But in July he said that Authentic had not been sent a copy of the report and had "requested feedback from the author." They have since announced their decision to withdraw all Tony Anthony's materials from sale, saying that the inquiry "has concluded that sections of the book are not true."
The inquiry report itself remains confidential. The Evangelical Alliance says that its agreement with Avanti Ministries Ltd to establish the inquiry means that it is unable to publish the report without Avanti's consent. That may be justifiable if the inquiry findings had been accepted; but Tony Anthony has continued to maintain his innocence.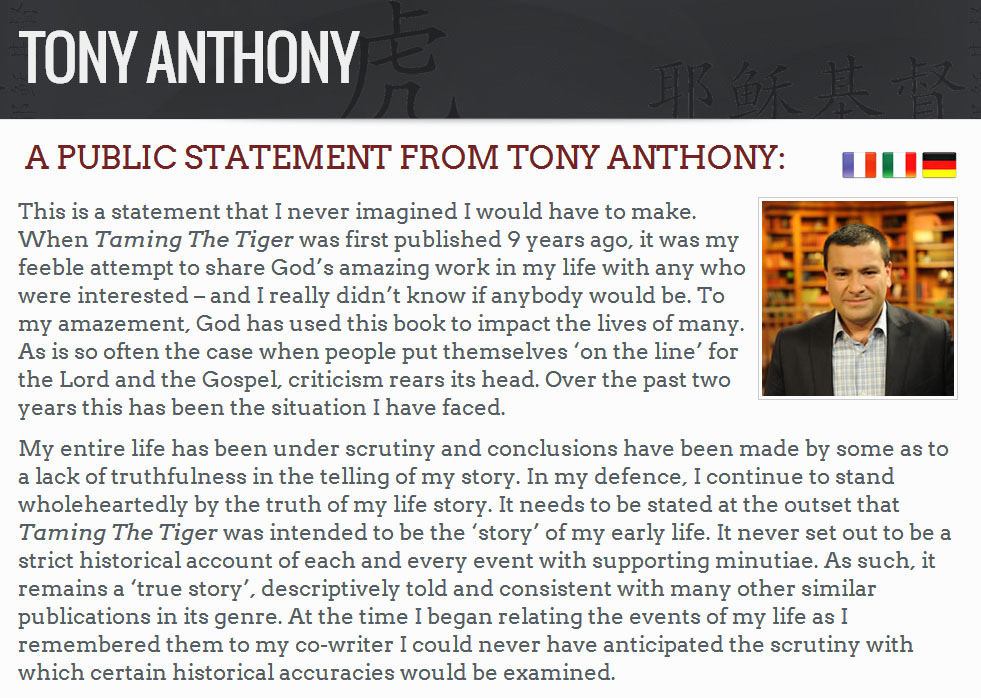 In a statement on his personal website, he says: "My entire life has been under scrutiny and conclusions have been made by some as to a lack of truthfulness in the telling of my story. In my defence, I continue to stand wholeheartedly by the truth of my life story. It needs to be stated at the outset that Taming The Tiger was intended to be the 'story' of my early life. It never set out to be a strict historical account of each and every event with supporting minutiae. As such, it remains a 'true story', descriptively told and consistent with many other similar publications in its genre."
In an interview with Premier Christian Radio he went further, describing the falsehoods as "inconsequential inaccuracies . . . that effect perhaps me more than anybody else and they in no way undermine the fundamental truth of my story." In the interview he described the revelation of his lies as an "attack" and confirmed that he would not answer any questions put to him by me.
In March, Tony Anthony pulled out of an interview with CrossWire, requesting instead that questions were put to him in writing. The written response came from Tony Anthony and the entire board of directors of Avanti Ministries Ltd, including Tony Anthony's wife, Sara. In it, they did not answer any of the questions, and merely confirmed that the inquiry was at its early stages and that "when available, further detailed information will be placed in the public domain."
CrossWire put additional questions to Avanti Ministries Ltd yesterday. They have not responded. Nor has Tony Anthony, who was asked specific questions in July and again yesterday. In light of his accusation that the reports about him are an attack, he was asked to let CrossWire know if he believed anything in its reporting was incorrect. No response has been forthcoming.
But the pressure for additional transparency is increasing. There have been calls for the publication of the Evangelical Alliance's inquiry report ever since the EA and Avanti announced that Taming the Tiger wasn't true. Those calls increased following the announcement that Avanti Ministries Ltd is to close down and that Authentic had withdrawn Taming the Tiger from sale.
Following the initial report on CrossWire on 1st July, the scandal has been followed up by Christian and secular newspapers, magazines, websites and blogs around the world, including the Observer newspaper and the September edition of Christianity magazine.
In that article, the general director of the Evangelical Alliance, Steve Clifford – one of the few people who will have seen a copy of the inquiry report – refuted Tony Anthony's claims that the faleshoods in his testimony are "inconsequential". He told Christianity's Ruth Dickinson: "It is important to be clear that the panel found that large sections of Taming the Tiger and associated materials which claim to tell the true story of Tony Anthony's life, do not do so. In light of this Authentic have withdrawn the book and Avanti Ministries is closing down. These key facts should not be lost."
Steve Clifford says that the Evangelical Alliance wants the report to be published "in the interests of transparency and to bring closure." He said: "our hope had been that the inquiry report in either exonerating Tony Anthony or confirming the serious complaints would enable the Avanti board to move forward in dealing with the matter themselves.
"Sadly the Avanti board's decision to close the ministry upon receipt of the report and their refusal to publish the report which we have requested they do, has left the situation, at present, in an unsatisfactory position.  My hope is that in the coming weeks the matter will become clearer."
He added: "Avanti can release the report at any time but have declined to do so. For legal reasons the Alliance cannot release the report.
"In this current situation, Avanti have chosen to respond through their solicitor rather than engage directly, despite numerous phone calls and emails.  This is a cause of genuine sadness and disappointment to us in conducting family business."
At present, while the trustees and directors of Avanti Ministries Ltd have announced that they are closing down; they have not yet done so. It is not clear what the legal status of the agreement between the EA and Avanti would be once Avanti ceases to exist.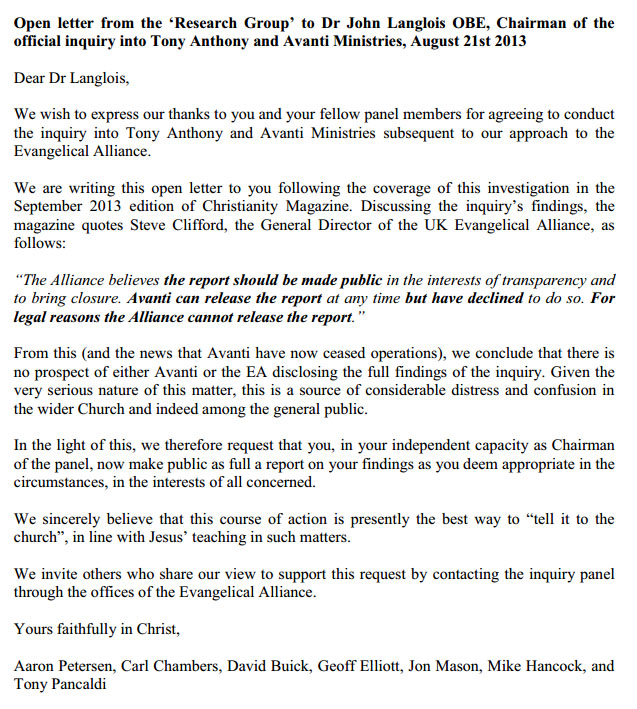 In the meantime, the informal research group that was responsible for gathering evidence about Tony Anthony that resulted in the EA inquiry has now written an open letter calling on the panel chairman, lawyer John Langlois, to publish its findings independently.
In their letter, they say: "given the very serious nature of this matter, this is a source of considerable distress and confusion in the wider Church and indeed among the general public. . . we therefore request that you, in your independent capacity as chairman of the panel, now make public as full a report on your findings as you deem appropriate in the circumstances, in the interests of all concerned."
They say this would be the best way to "'tell it to the church', in line with Jesus' teaching in such matters".
And in it they call on others who share their view to write to the inquiry panel at the Evangelical Alliance's office.
Editorial Note
It is unfortunate that Tony Anthony has chosen to represent the reports about his lies as a "personal attack." As this report states, Tony Anthony has been given the opportunity to let CrossWire know if he believes any of its contents to be untrue. He has not done so.
When preparing the original report in July, CrossWire limited its contents to material sufficient to show that Taming the Tiger was untrue. Additional material and evidence was available but was not included in that article. In light of Tony Anthony's public stance, CrossWire has renewed its investigation.
If Tony Anthony were to admit his lies, it could be argued that additional publication was indeed an "attack". But while he maintains that his story is true and that he intended to publish a "corrected" version of "his story" the public interest overwhelmingly demands exposure.
CrossWire has reliable and confirmed information about Tony Anthony's attendance at a London school at a time he claims to have been in China; and information about his time in Cyprus, including his actual conviction, which was not about thefts from hotels as claimed in the book. This information has been put to Tony Anthony but he has failed to respond.
CrossWire will publish this information in a subsequent article if Tony Anthony continues to insist that his story is true, unless he responds with evidence to show that our information is false.